"Marko Raassina" is an artist or cartoonist from Finland who describes himself as Nerk and jock. They both are best friends. Best friends are not bound by common sense and can be completely different, even opposites. But that's what often makes friendships so interesting. Different awkward and silly things happens between friendship makes stronger bond between each other.
Almost all of Marko's comics have an unexpected twist and deal with everyday issues such as relationships, strange situations, friendships and social problems. By creating comics on such topics, the artist has currently family of 328k followers on his instagram account.
These comics will no doubt remind you of your best friend or bring back some good memories that you shared with them. And sometimes these comics can even make some good points about what a good friendship looks like.These are some of the comics that we found interesting and we hope you'll be fascinated too. Have fun!
Credit: Makro Raassina
More info: Instagram
#1
#2
#3
#4
#5
#6
#7
#8
#9
#10
#11
#12
#13
#14
#15
#16
#17
#18
#19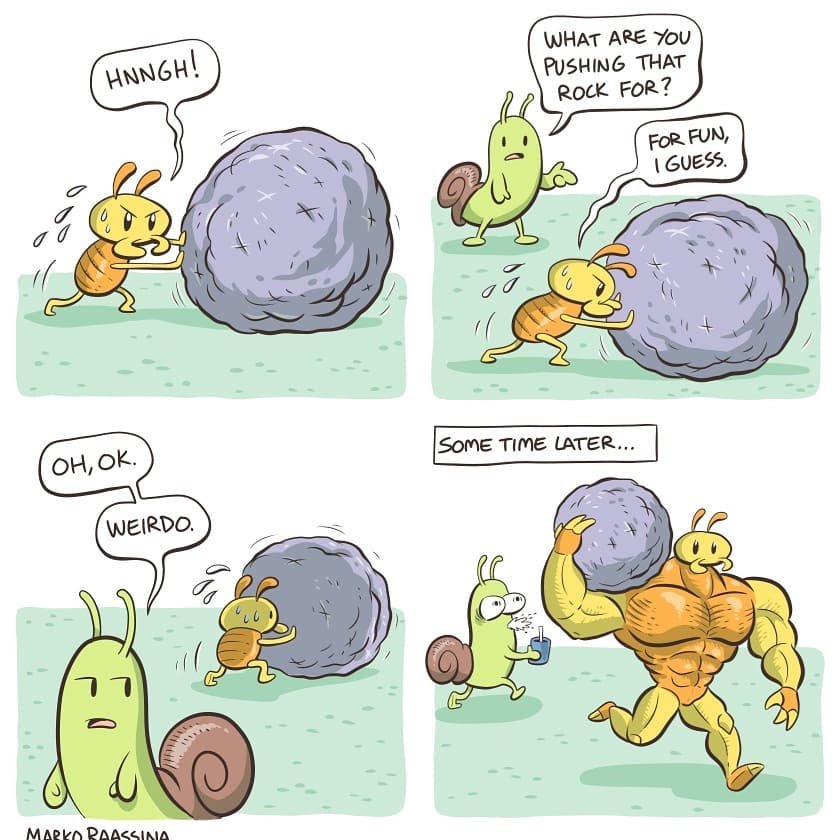 #20
#21
#22
#23
#24
#25